Qualcomm Oryon: Apple Silicon, but for Windows
Qualcomm introduced a new high-performance custom ARM core Orion. The chip maker is counting on this new core to compete with Apple and implement the ARM architecture in Windows. We present to you the new features of Qualcomm Oryon.
This will be Qualcomm's first custom ARM core since the original Kryo core in 2015. Since then, all Kryo cores have been custom versions of ARM's reference Cortex cores. Apple's M1 lineup has fueled interest in custom ARM cores, particularly in the PC space, with Qualcomm announcing the acquisition of offbeat designer Nuvia in January 2021.
Nuvia was created by a team of former Apple and Google engineers, including the lead architect of Apple's performance cores up to the A13 SoC. Nuvia's design was originally aimed at the server market, but there's every reason to believe Qualcomm will direct the core to PCs, perhaps packing it into the next-generation Snapdragon 8cx processor.
Adobe will optimize Windows applications for the ARM architecture
Ahead of greater adoption of Snapdragon processors in Windows devices, Adobe has announced that Creative Cloud apps will be available in ARM binaries for Windows. This measure will optimize programs like Photoshop for ARM processors. Thus, there is no longer any need to resort to the slow binary translation technique used for x86 software.
Also, the two companies announced that Adobe's CC applications will be optimized for Qualcomm's special cores, especially for AI processing. While this is good news, there is still a long list of Windows applications, including Chrome, that do not have ARM binaries and require x86-ARM translation.
Additionally, Adobe hasn't committed to a release schedule for ARM versions of its apps.
Snapdragon AR2 promises more discreet AR glasses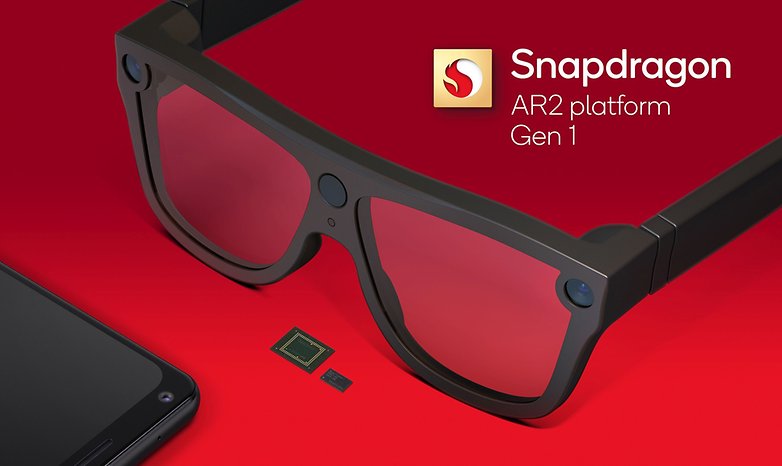 As part of its "augmented reality" (XR) initiatives, Qualcomm introduced its Snapdragon AR2 Gen 1 reference platform. Unlike bulky VR glasses on the market, the AR2 platform uses a combination of processors distributed around the frame to achieve a slim and smooth image. a design that could pass for regular glasses with a few design changes.
According to Qualcomm, this design not only saves 40% of PCB space, but also balances weight and leaves communication duties to the FastConnect 7800 chip, which shares processing duties with the main AR processor. .
Qualcomm has announced partnerships with Lenovo, Oppo, Xiaomi, LG, TCL and Niantic (Pokémon Go), among others. Not only a hardware development platform, but also a Snapdragon Spaces XR initiative to help developers create AR/VR content and apps optimized for Snapdragon-powered devices.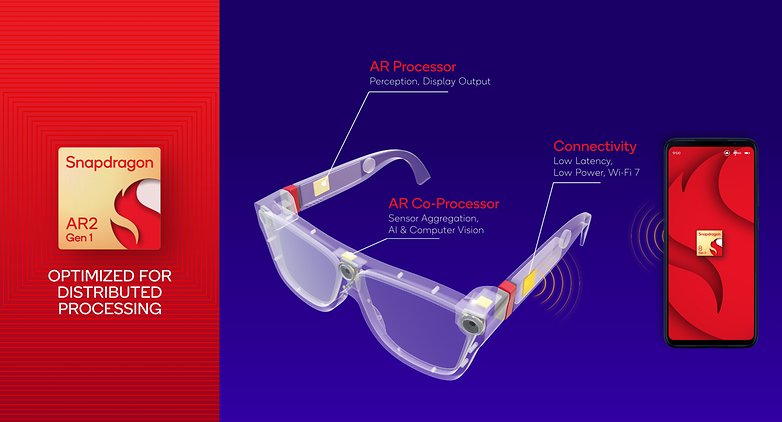 Great news in terms of audio via Bluetooth
Finally, the Snapdragon Sound family received new generations for the Snapdragon Sound S3 Gen 2 and S5 Gen 2 with mid-range and high-end processors, respectively. Qualcomm didn't reveal much about the differences between the processors, but announced spatial audio support in both.
Both platforms support head tracking for immersive audio, even lossless streaming in Bluetooth Low Energy (LE) mode, and promise low-latency transmission for gamers. The company expects the first devices equipped with Snapdragon Sound Gen 2 to hit stores in the second half of 2023.
These were the key announcements made during the Snapdragon Summit 2022. Which announcement interested you the most?