Here are 7 new features expected for smartphones in 2023
Tomorrow's Android smartphone took shape at chip maker Qualcomm's Snapdragon Summit. Audio, AI, photo, video… we're soon looking at new features that will make devices even brighter.
The future is being shaped today. During the Snapdragon Summit in Hawaii, Qualcomm, a specialist in all types of chips (smartphone, tablet, connected objects, car, 5G, augmented reality, etc.), introduced new features that will equip future smartphones.
With all its announcements, it is the smartphone of tomorrow that is shaping up. Because Snapdragon, Apple's technological and powerful counterpart with the A Bionic chip for the iPhone, is primarily known for powering Android smartphones.
During the event, the Californian semiconductor manufacturer explained what its partners could offer as innovations if they put the all-new Snapdragon 8 Gen 2 chip at the heart of their devices. The latter can be many, Snapdragon powers more than 200 premium smartphones (Oppo, Xiaomi, Honor, Sony, Motorola, etc.).
The smartphone of 2023 under the magnifying glass
• A smarter smartphone that looks just like you
More powerful AI than ever will be used in all interactions on your smartphone to understand and transcribe your habits faster. This will be especially reflected in photos that understand the scene better and in general use with finer facial recognition for unlocking and security. Even in standby mode, placing his face in front of the phone will be enough for him to recognize you and unlock it. It detects when the user moves away from the screen and returns to standby for security to better protect autonomy and privacy.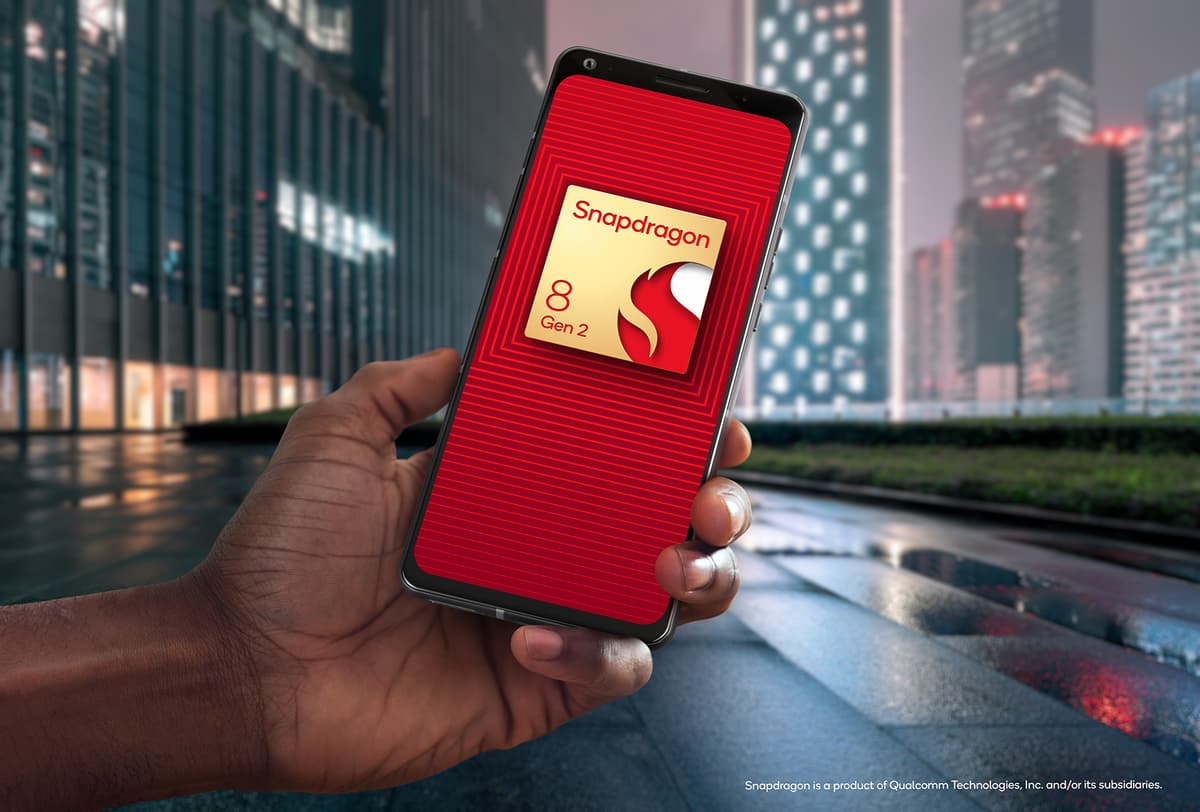 Multilingual translation is also enabled with over 1,000 languages ​​supported and the ability to translate one language into two languages ​​at the same time. Finally, in videoconferencing, AI will be able to better detect ambient noise and focus on the user's voice. The camera can even focus on the person speaking. And the background blur behind it will be more effective, including people who move into the background and give an involuntary appearance due to detection until now.
• Almost unmissable photos and videos
In the future, it will be hard to miss a photo because Snapdragon has gone all out to ensure that its AI is also in the photo. It is responsible for detailing the scene in real time to recognize each element separately and process them with semantic segmentation to get the best image. This way, the scene will be better contextualized so that the AI ​​can adjust the skin parameters according to skin tone types, detail elements like hair or grass, improve the sky image, etc.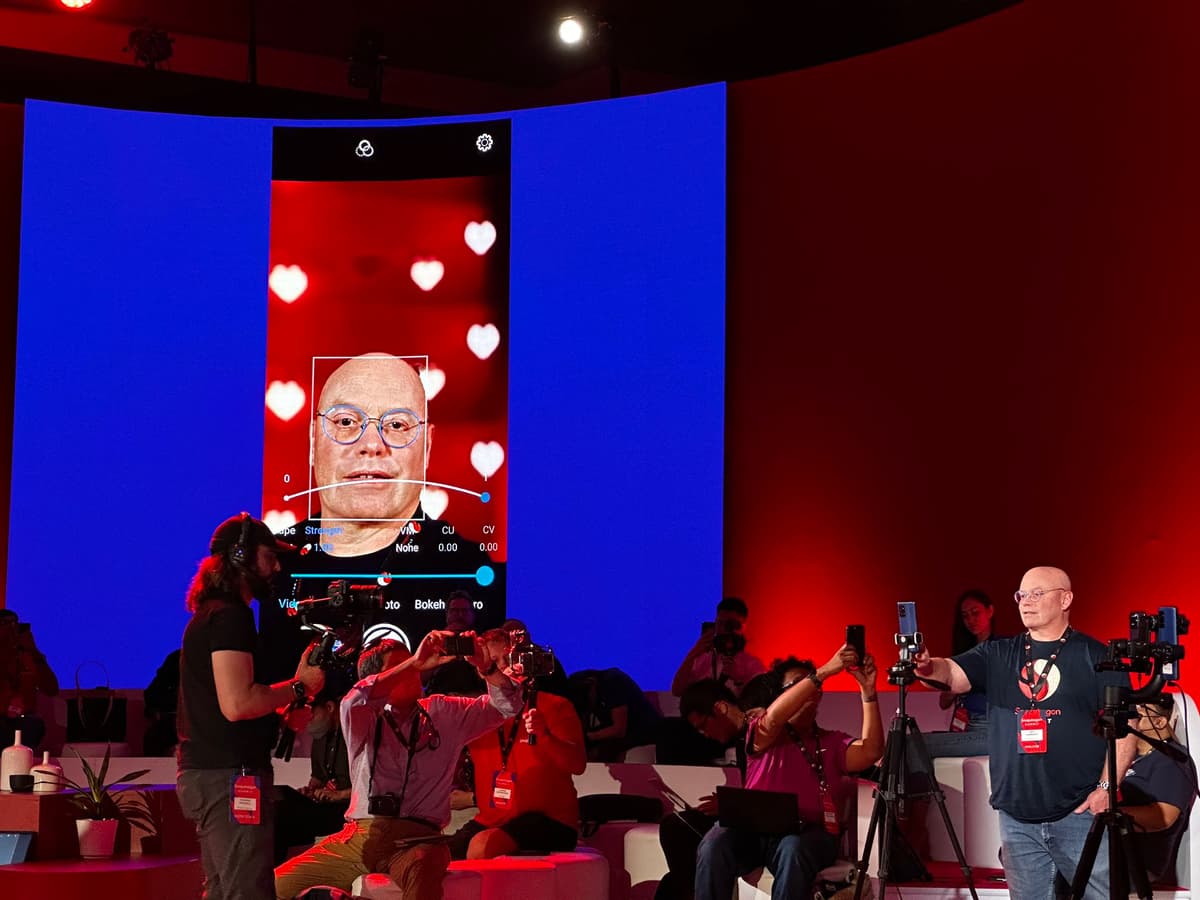 If you are a fan of portraits and therefore users of the Bokeh effect to blur backgrounds, the next chip will allow you to change the shape of the blur directly before the photo is taken to reveal the light sources of hearts, circles. diamonds…
On the video side, it will be possible to record in 8K HDR, and thanks to AV1 support, it will be possible to play videos up to 8K HDR/60 frames per second. If some phones are equipped with a gimbal or even enhanced stabilization, the advertised phone goes to the next level. The Snapdragon 8 Gen 2 chip will provide absolutely amazing stabilization in video (and therefore regardless of the smartphone). You move the smartphone and the horizon line never goes away.
Combining the power of the camera with artificial intelligence, the smartphone will detect it and act in front of the displayed QR code without leaving the phone from standby mode or turning on the camera.
• More great mobile games
Now a smartphone is widely used for gaming. Qualcomm understood this and pushed the envelope in mobile gaming. Ray-tracing, a technology that reflects the light of objects in real-time, giving graphics more effect and depth, is coming to mobile games. The idea is quite simple, between the power of the chip and its graphic performance, it is easier to attract demanding games, sometimes even versions of AAA console games.
In addition, Snapdragon 8 Gen 2 will support Unreal Engine 5 Metahumans, a mobile-optimized version of the popular graphics engine that makes characters created in games or avatars more human.
• Ready for tomorrow's connection
Snapdragon 8 Gen 2 boosts 5G support. Thus, it will be possible to use 5G on two supported SIM cards at the same time. The chip maker is adding support for Wi-Fi 7, the future ultra-fast connection standard (up to 5.6 Gbit/s, twice the performance of Wi-Fi 6).
• Good sound and listening to several people at the same time
A chip integrated into the smartphone will allow it to offer spatial audio, the trend of 360° audio listening is gaining ground. And on top of that comes dynamic head tracking. This means that if you turn your head in your headphones, the source will remain frozen in front of you, and your ears will perceive it differently. The quality also improves with support for lossless audio with headphones or speakers, as well as compatible streaming services (Amazon Prime Music, Apple Music, Qobuz, etc.).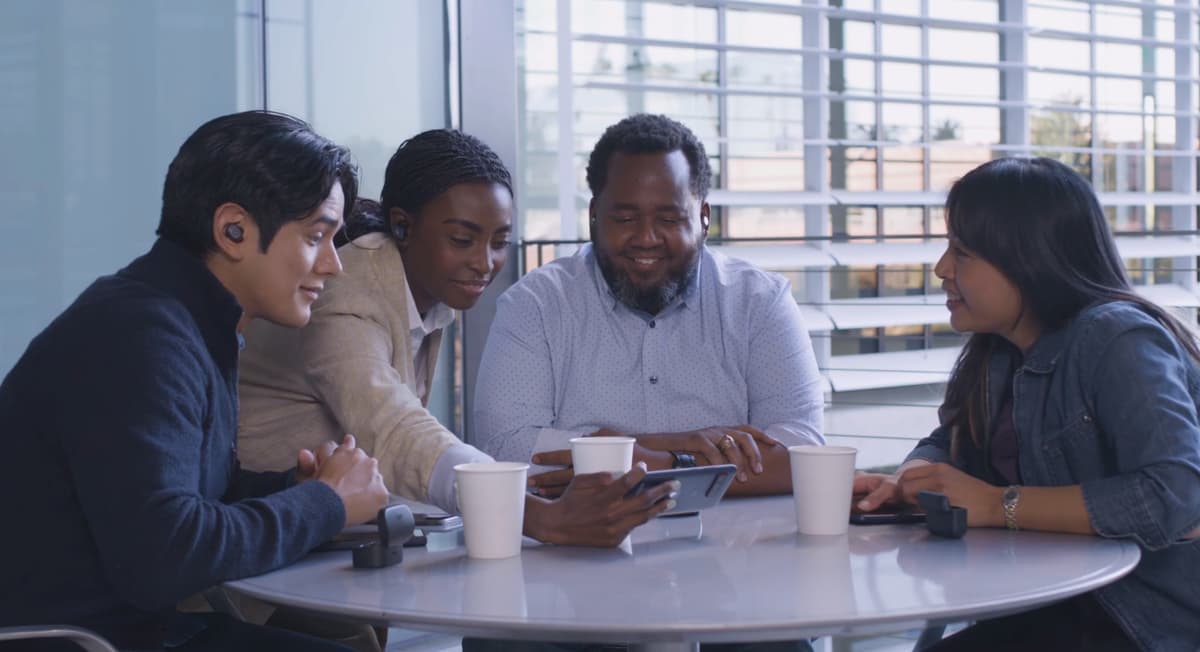 A small feature that only happens if you have a source and compatible headphones/earphones: Support for multiple Bluetooth headphones simultaneously on a smartphone or tablet to watch videos or listen to music thanks to Auracast Broadcast technology. It will even be possible to switch between multiple sources by touching the earpiece to change.
• Request several information at the same time and the voice assistant works
Qualcomm has introduced Qualcomm Voice Services, a voice assistant that helps you. Thanks to the power of artificial intelligence, this voice assistance service can be woken up with different spoken call words. You make a few requests with the order ("Find me a restaurant in district X for the evening of the 25th for less than 50 euros and with a terrace") and the AI ​​trusts your request. phone to track responses. Everything happens quite quickly. And it only responds to your voice, any other is identified and prohibited.
• Upcoming stealth mode
Don't want your neighbor looking over your shoulder for notifications to pop up on your screen. Or if you simply watch a video or any other content with others. Snapdragon 8 Gen 2 will allow the smartphone to detect the presence of several people looking at the screen. After that, the device will go into "discreet" mode and will not display any more messages.
It shouldn't be long before the first smartphones offer most of these innovations. Announcements from manufacturers are expected in early December. Early contenders (especially Asus, Sony, Xiaomi, OnePlus) are struggling. According to rumors in Hawaii, the next Samsung Galaxy S23 announced in the first quarter should be there, even in Europe.