Europe's largest office tower in La Défense saves electricity
"Energy efficiency, we've been talking about it for three to four yearsIt is already going well, with around 40% less consumption from October 2021 to October 2022, explains Ludovic Levavasseur, the 52-year-old technical director behind the change.
Invisible in the report, because the price of kW has increased in parallel, the reduction will continue, especially thanks to thousands of presence detectors gradually installed in 170,000 m2 offices, he assures.
⋙ Paris is the pilot city of the "24/7 Low Carbon Energy for Cities" program
Heat and light only when staff are present
These automatons communicate hour by hour, day by day, with a computer in a modest blind room in the basement overseen by 42-year-old Nicolas Puype. With service provider Engie Solutions, he has been the building's "energy manager" for three years. Coeur Défense's seven buildings employ between 6 and 7,000 people, with a downward trend due to telecommuting. Without seeing them, Nicolas Puype witnesses the ballet of arrivals and departures, which are immediately transmitted to the building's technical management system (TMS).
"I know almost everything that is happening, without moving, I don't need any camera", admits an automation engineer who goes so far as to guess which train people take to get to work. On his screens, elevators rise, lights turn on, fan coils turn on and energy consumption spikes, then plummets at the end of the day. When the office is empty, it automatically turns off.
Nicolas Puype neither dictates the temperature nor regulates it remotely, but he has an eye. On the screen to his right, all energy production is synthesized, the slightest anomaly is reported. Color graphs are superimposed, today's consumption, previous day's consumption. All the sensors of Coeur Défense and the computers monitored by Nicolas Puype ultimately have a simple mission: to heat and light only when there are workers. "If you already consume only what you need to consume, you are safe", comments Thierry Chambon, managing director of Energisme, which sells energy management software.
⋙ A new source of energy based on waste water in the sewers of Paris
Cannot turn off heat or air conditioning
Known for its two 40-story towers with rounded edges reaching 161 meters high and bay windows that form a shifting white checkerboard, the skyscraper is 80% occupied. It is impossible to turn off the heating or air conditioning, of course, to open the windows. Pulsating hot or cold fresh air depending on the season to breathe, 42,000 lighting points, 76 elevators, 11 escalators, 14,000 blinds, more than 8,000 fans, etc. need to be equipped.
Everything is electric. Safety generators start in the event of an outage. Therefore, the electricity bill is the second cost item for the tower after security and fire safety. And at a time when prices are rising, Mr. Puype is the man in charge: "Here's the liner. Once it crawls, it's a little late to catch up, so I watch it day by day", he says.
In 2021, the heat recovery cooler was replaced under the building. A material that produces all the heat and cold the tower needs, the city grid serves only as a backup. This equipment was commissioned in 2001. It's new, it's more efficient, and it's this investment that has allowed electricity consumption to drop dramatically over the past year.
⋙ Energy price crisis: Cost-saving measures will make Paris a little less "City of Light" than autumn
Expected declines of 10% to 15% for next year will be less easy: "We will try", assures Frédéric Galvez, Deputy General Manager of Property Management at BNP Paribas Real Estate, which manages 2,000 buildings in France, including Coeur Défense. Remains insulated. "It would be a huge, terrible investment that would cost almost the price of the building (It received 1.8 billion euros in 2017, editor's note)," he says.This would result in the entire building being demolished, the tenants leaving, and the owner receiving no income during the work."For now, the tower is thinking about installing more photovoltaics.
Also read:
Why shouldn't liquefied natural gas (LNG) stop us from reducing our energy costs?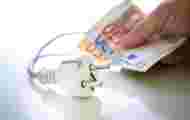 How to reduce energy consumption?
Which appliances use the most energy in French homes?