The first textbook in Arabic on disability in Lebanon
This is a powerful message that this book sends to universities in Lebanon and the Arab world to encourage them to address the issue of disability. The first collective textbook on disability in Arabic has been launched to date by Fadi al-Halabi, a psychotherapist and executive director of the NGO EDAN (Ecumenical Disability Advocates Network), in collaboration with authors from a number of private and public universities in Lebanon. Published by Dar Saer el-Mashrek Publications under the title Disability in the Arab World: A Roadmap to the Future (Arabic translation), the book deals with issues of citizenship and citizenship in Lebanon that have never been addressed before. disability, art, inclusiveness, sex life of people with mental disabilities. This includes the study of religious texts.
The textbook was launched on December 16 at an event at Antonin University, including two roundtable discussions covering several aspects of the book, such as the civic dimension, economic development, but also media, art and religion. During this presentation, stakeholders from various sectors commented and criticized the book.
Written with a foreword by Jean-Sébastien Morvan, a French psychotherapist specializing in disability, this manual consists of 27 academic chapters and is divided into three parts: part one is terminology, models of disability, anthropology, history and social representation; thematic part covering different sectors; and finally, the religious third part. "The manual includes texts on inclusive design for architects and journalists. Text and philosophy related to a more inclusive approach to disability, psychology, education, sports, arts, etc. There are texts related to "says Fadi el Halabi. Collaborators include the late Professor Antoine Romanos and Professor Joseph Abdel Sater, who "spent hours reviewing the terminology and I want to publicly salute them," he emphasizes, stressing: "The texts are progressive Bishop Antoine Aucar written by reliable people such as Nayla Tabbara of the Adyan Foundation, who writes about Islam.
The religious part shows courage. It examines both Christian and Muslim religious texts, as Fadi el Halabi points out, to "approach disability differently and move beyond stereotypes and limiting beliefs about disability". The new look he presents is important for a society like ours that is "still under the influence of religion." "If we don't encourage the religious institutions to change their discourse, it will repeat the same mentality," explains Fadi al Halabi, adding: "The religious institution is part of the surrounding culture that sees disabled people as people in need. They are capable, their potential, their contributions, their talents. and instead of being seen as people with dreams, we should be doing charity.
Therefore, the purpose of this book is not only to fill the existing publication gap, but also to encourage universities in Lebanon and the Arab world to establish Disability Research Centers that will publish scholarly articles and research to feed lawyers and legislators. "Universities should play this role; If not universities, who can project and create the future? Their important role is to feed our thinking, vision and actions based on scientific, objective and visionary research to improve the lives of all people, not just those with disabilities," said Fadi el. Aleppo.
"Disability in the Arab World: A Roadmap to the Future" (translated from Arabic) deals with issues such as citizenship and disability, art, inclusion, and the sexual life of people with intellectual disabilities that have never before been discussed in Lebanon. . This includes the study of religious texts…
Break the barriers
Referring to the 2006 United Nations Convention on Disabilities, the book covers all forms of disability and includes both political and legal terminology. "Before you mention his disability, you should mention his name so you don't reduce him to that. "A person is more valuable than any disability," Fadi al-Halabi insists, adding that "in the Middle East, our understanding of 'disability' is still restrictive." And to explain: "We are limited to the classic framework of disability, which is physical, sensory, hearing and mental, disability should include people with autism, cancer survivors, can include chronic fatigue and can cover many spectrums and psychological problems like that. such as depression and anxiety."
According to research, disabled people make up 15% of the world's population. In the Arab world, this number varies between 2-5%, as it depends on the definition of the word disability. Given that it is still limited in the region, this percentage remains unrealistic, whereas with a broader definition that includes visible and invisible psychosocial disabilities and any other disability, it would reach 15% in the region. "Disability is not in the person, but in the obstacles placed before him. There are physical, environmental, communication and technological barriers, but above all there are barriers in the attitude of those who fear difference. There are also institutional barriers where discrimination occurs in several areas, be it at school, at work, or in social and political life," Fadi al-Halabi notes.
The disability movement is still very much alive in Lebanon
Since the 1980s, many people in Lebanon have raised their voices on disability to change attitudes and create an inclusive society. Law 220/2000, enacted in 2000, was a success for the disability movement in Lebanon. "This is the first law on disabled people in Lebanon. "Unfortunately, it was not implemented as it should be, because there is no political will to undertake this work and to build a strategy and a clear policy at this level," condemns Fadi Al Aleppo. The situation may change, because in April 2022, Lebanon signed and ratified the international convention on persons with disabilities. Therefore, today it is obliged to review Law No. 220/2000 and ensure that it is in line with this broader and more comprehensive convention.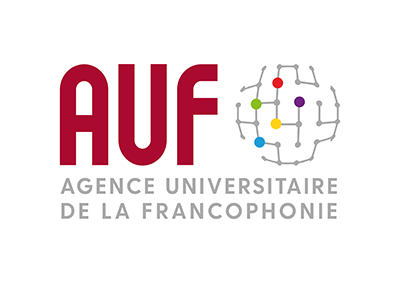 This is a powerful message that this book sends to universities in Lebanon and the Arab world to encourage them to address the issue of disability. By Fadi al Halabi, executive director of the NGO EDAN (Ecumenical Disability Advocates Network) and psychotherapist, in collaboration with authors from a number of private and public universities in Lebanon…