"Mourinho? I will never forget it, I dream of working at Real Madrid one day.
Michael Essien is considered one of the greatest midfielders of all time. The Ghanaian scored some great goals and showed his ability to step up and defend. His unpredictable passing game, versatility and commitment to defense are the reasons why he is considered an indispensable player in every team he plays for. His long career is an example for all young footballers and all professional players who want to improve their performance. In particular, Essien, who has been through Lyon, Chelsea and Real Madrid, has shown that he is an exceptional midfielder and a role model for anyone interested in football. Kara Ulduz, who is now retired and works as an assistant coach in the Danish club Nordsjælland FC, gave an exclusive interview to madridistaraal and we present the translation. Read it!
After finishing your career in Azerbaijan, you worked as an assistant coach in the Danish club "Nordjælland FC". Is coaching a passion for you?
I really enjoyed coaching during my time at UEFA B, so I can see myself being involved in the sector in one way or another. I also enjoy spotting and scouting young talent, which allows me to work with some of the youth team coaches and progress from there.
Now let's talk about your football career. You were very successful at Chelsea. Winning the Champions League, the best period of your career?
Yes, I'm saying it… I've spent most of my career in London, so I'm very happy to win the Champions League there. I know what it means for the owner of the club and for the club in general. Therefore, I am happy that I was able to contribute to this success of "Chelsea".
In 2009, Chelsea almost reached the final of the Champions League, but FC Barcelona beat you. What do you think was the impact of the refereeing in this match at Stamford Bridge?
It was difficult to accept this match because we were so close and at the same time so far away… I don't like to talk about the influence of the referee in the match because it is an element beyond our control as players. We footballers on the pitch have a job to do and we always do it to the best of our ability. We expect the same from referees and assistants, but we can't control it, so it's better if we don't talk about it. It was devastating, but that's football: you have to control your emotions.
You then signed a contract with Real Madrid, how did that go?
My arrival in Madrid went very well. Everyone at the club welcomed me and made me feel at home. I have to say that the club treated me very well when I arrived and I have a lot of respect for all Real Madrid staff and employees during my stay. Couldn't ask for more, honestly.
How did the players welcome you in "Real Madrid" at that time?
The team and players welcomed me very well, and so did the club. I already knew some of the players there, which helped me a lot. Ricky Carvalho, Luka Modric, Benzema, Cristiano… These are all players I played with or knew in France and England, which helped me a lot to adapt. I also became good friends with Marcelo, Özil and others.
Mourinho must have made you very welcome. He had great faith in you both at Chelsea and Real Madrid. What can you say about the Portuguese coach?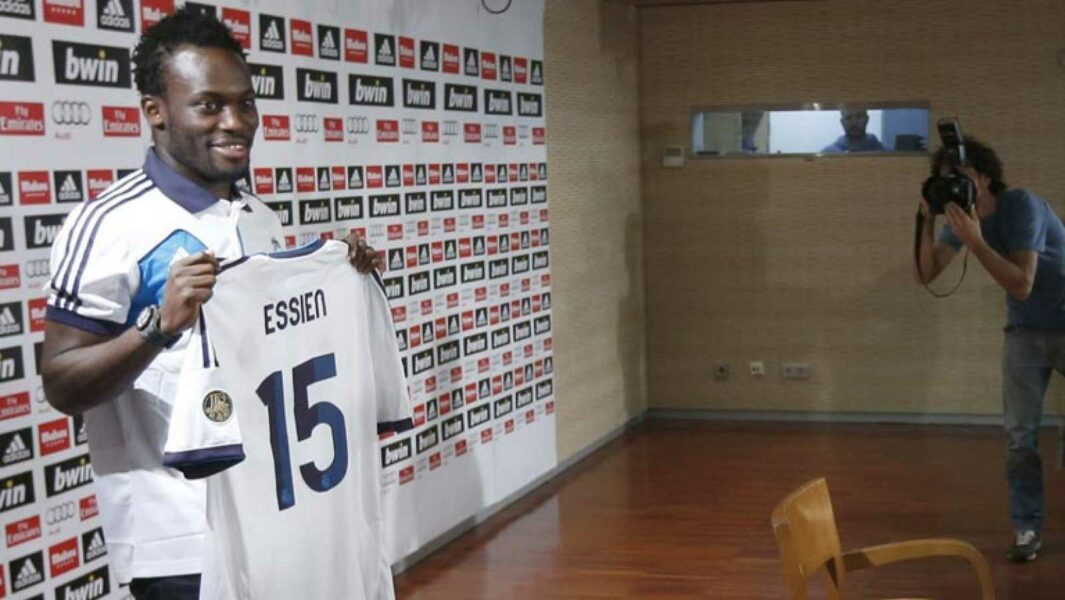 "Dad" is without a doubt one of the best coaches I've ever played for, and while it's true that he demands a lot from his players in everything he wants, he's a winner and that's what I love. about him. He understands the game and knows how to get the best out of his players. He always knew how to get the best out of me and I respect him for that. And I'm telling you, he's the funniest person you'll ever meet, that's important (laughs).
What did you learn from it?
I learned from "Dad" that hard work and dedication always pays off and attention to detail is something that gives you an edge over any competitor. Jose taught me that and I will never forget those important things.
How important is the figure of Mou in your career?
It's very important because even though I made a name for myself while I was in France, it was after he took me to England that my career really took off and people all over the world started to see me and recognize me. So France was a good move because I learned a lot and became the player I am today when Jose took me to Chelsea. He was always there for me and yes, he was important in my career.
What did you learn during your time at Real Madrid?
I learned a different side of the game than I was used to. I played with and against two of the best players in the world at the time and it was a different experience and learning course for me, but it was a really enjoyable time. I also discovered a beautiful and different culture than what I was used to and made very good friends at the club and in Madrid in general. I still have friendships with the club and the staff and that's important to me.
It was a difficult season. Many players did not have a good relationship with Mourinho, who always defended the club. How did you experience this situation?
Look, I was there to play football and that's what I tried to do every day. Every time he called me, I gave 100% and that was the most important thing to me. Unfortunately, I didn't win any major trophies for the club, which is a shame, but we certainly tried.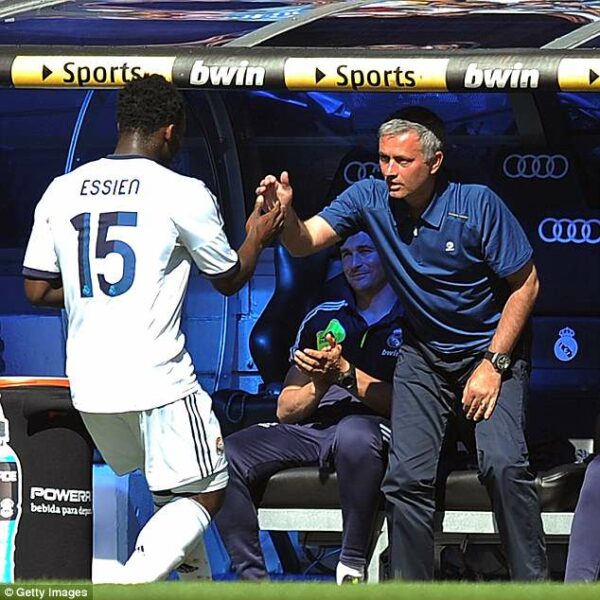 As you say, even if nothing is won, many believe Mourinho has laid the groundwork for the club to win the Champions League next season. Do you think so?
Yes, it could be, but then I wasn't there, so it's hard for me to be sure. Most of the players my father left won the Champions League so you can say that but I mean don't take all the credit from Carlo Ancelotti and Zinedine Zidane because the Champions League is not easy to win so any coach who does it deserves a lot of credit .
You've always been a midfielder, but you've also played right back in Madrid.
Yes, I didn't have any problem to adapt, because I played many times in Chelsea as a right-back, even in the Champions League final, so it was not difficult for me to play there. I started my career as a center back and as a young player, that was my position until I came to France and they moved me to midfield, so playing in defense was not difficult for me for some players.
But despite your good performances, you didn't continue at Real Madrid, do you think you could have taken advantage of the opportunity if you had stayed at the club?
Well, if I had stayed, who knows what would have happened. We'll never know, but I was a Chelsea player and I was only on loan at Madrid, so I had to come back at the end of that season. We will never know what would have happened if I had stayed, but I can say that I loved my time in Madrid and I am grateful to president Florentino, the directors and everyone at the club for giving me this opportunity.
You talked about your relationship with your teammates earlier. You have always been close to Luka Modric.
Yes, I already knew Luca in England and we had a good relationship in Madrid. Luka is both a brilliant football player and a good person. He was very good at Tottenham and got even better at Madrid, which shows his desire to improve and be the best. We keep in touch and I see it at UEFA and FIFA events, where we talk a lot.
In fact, only Luca, Carvalho and García Coll attended your party to celebrate your 30th birthday. Did it bother you?
No, it didn't bother me at all. The invitation was open to anyone who could attend, and Luca, Ricky and García were able to attend. We also had a great time with my friends and family from England. The people, food and wine were really good which made for a great party.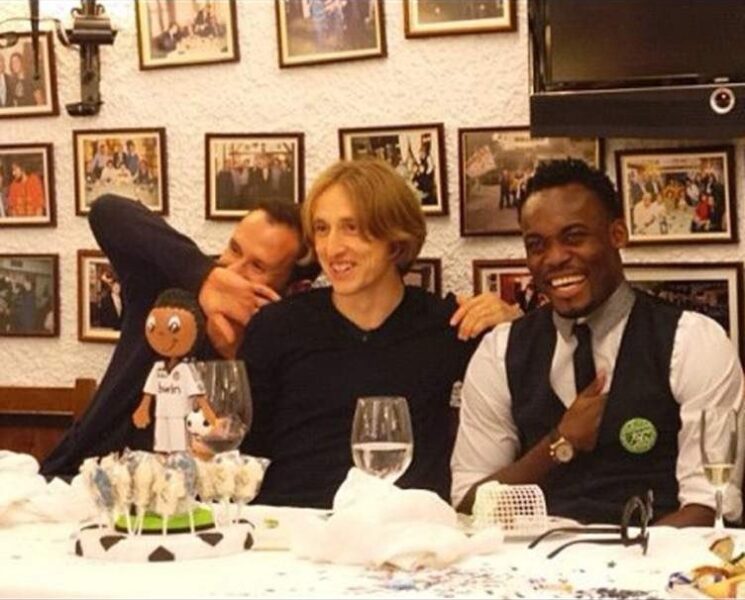 Many say that Modric did not deserve to win the Ballon d'Or in 2018. What do you think?
As far as I'm concerned, he won a fair game, so I'm not sure he didn't deserve it. I think everyone is entitled to their opinion and I think Luke deserved the Ballon d'Or. People really appreciate his talent, but ask anyone who has played with him or against him and they will tell you how good he is.
You can also play Ramos, Cristiano Ronaldo, Benzema, etc. and years later they went down in history. Did you expect them to be so successful?
Yes, I expected them to win trophies like all big clubs. They have the best players in the world, good facilities and a good coach, all of which will bring them trophies, so I wouldn't be surprised to see them win a lot of titles. They also always have the desire to win and that makes a big difference. The club provides all the necessary conditions for the players to perform at their best and thus you will always win big trophies.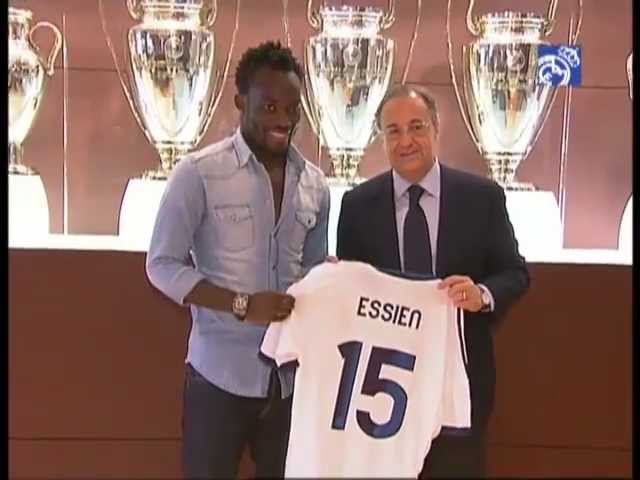 Would you like to return to Santiago Bernabeu one day?
Yes, I'd definitely like to go back there someday to watch a game, catch up with old friends, and who knows, maybe work there. It would be an honor to work with the best at Real Madrid, so why not?
Interview of Víctor Ortíz for madridistareal.com
Translation: Carinos CHANHOUN
Advertising