Midjourney: AI, grim reaper for creatives?
ChatGPT has been able to make a sensational entry into many circles and many "tasks" since last November. The revolution envisioned for 2030+ will happen… sooner. I will not go back on the great potential of these tools.
I prefer to focus on the creative side of ChatGPT, namely MidJourney (my favorite tool among other options such as Dall-E 2). Indeed, it is no longer a matter of "mechanical" but "emotional" tasks. Of course, I will insist on the potential consequences in the creative world…
Midjourney in a nutshell
MidJourney is the flagship among emerging technologies in artificial intelligence (known as AI): this tool is capable of generating images (in the broadest sense) from text "commands" (also called "requests"). MidJourney is based in San Francisco (so surprising…).
The highlight of Midjourney?
Its ability to leave a mark on a clean aesthetic, after the "creativity" of this AI, you will often catch your breath, believe me. David Holtz's (CEO of MidJourney) goal? Unleash the creativity of ordinary people. It's all said and done.
An example below is a created in minutes (without taking into account the time spent working with the tool).
The impact of AI in the art world
"Expand the Powers of Imagination" as the same CEO said…isn't that the artist's DNA (version 1.0 of course)?
Still, he says, 30-50% of current MidJourney users are professionalsand, besides interesting/early adoptersthe tool would allow artists to be more creative. Indeed?
Get some quick food for thought
The main takeaway for artists is that MidJourney offers tons of exploration potential (very quickly) when starting a project. The most complicated and tedious step.
2 million users: what about commercial rights?
There will be 2 million users in this hour. There are these all commercial rights to images created (except for users working in companies with an annual turnover of more than one million dollars – a license is required).
Note that there is no concept Copyright on images that AI uses to "learn" and then "create".
Furthermore, how can one confirm that creation came from a given description? Maybe the metadata of said image, right?
Destruction of the livelihoods of "commercial artisans"?
David Holtz was asked this question and his answer is rather…:
"At some point, why would an art director hire an illustrator to do things like concept art, production design, backgrounds when he just can. enter the instructions (instructions to artificial intelligence) and can the corresponding result be obtained faster and at a lower cost?".
let me judge…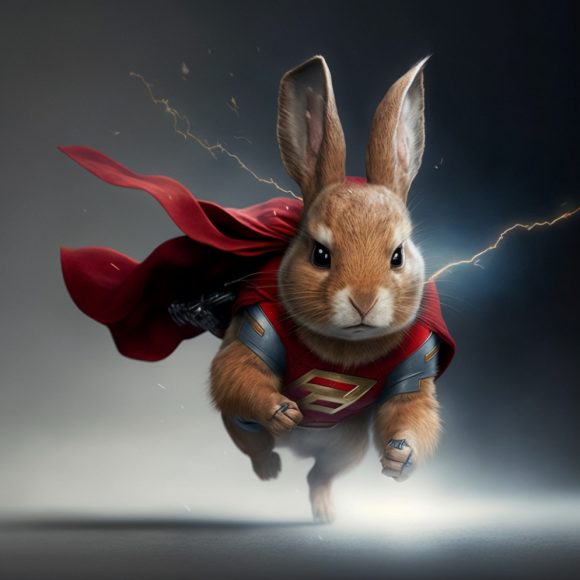 Imagination versus art
Like any major technological advance, we are in the midst of an "AI will disrupt everything, destroy everything" phase. As mentioned above, I think it will happen in the first place push the market towards more qualityand faster.
Whether it's a creative agency or a marketing team of a large group (ideal for having quality visuals for their countless presentations), the possibilities are numerous, quality and above all… immediate (it can take up to 1 minute to create a bot visual).
Let's not forget that, because the vast majority of current creations MidJourney is neither used nor shared, these can be done simply feed each other's imaginations. An underrated indirect benefit?
What will be the future of graphic designers?
When it comes to graphic designers, this is the category that worries me the most (just like the "small hands" who offer on-demand tasks on platforms like Fiverr, which suffers from ChatGPT 3+).
There is one sideadapt or die".
Because let's be honest, visuals are edited in less than 60 seconds Midjourney will require hours of briefings, multiple commutes, and 10, 20, or even 30 hours of work…
So why not use MidJourney creative assistant and above all… learn to use the "language" of hints (which can quickly be 5-10 lines long and incorporate very specific proportions, colors, styles, background information, etc…).
Within a few months (MidJourney is "older" than ChatGPT), a a revolution in usage It happened. The artificial intelligence we thought would come "later" is already here.
How do you react? Did it crawl? Are you excited? Suspicious? Already on the bridge of creating new business models?
<< Həmçinin oxuyun: ChatGPT: Generativ süni intellekt işin gələcəyinə necə təsir edəcək? >>>