In a critical meeting of Zelensky's allies, Kyiv hopes to send heavy tanks
A meeting between the defense ministers of about fifty countries is planned in Germany on Friday. Kiev's allies should coordinate their military aid to Ukraine, while Zelenskiy is demanding the deployment of heavy tanks.
The decisive day. Countries that provide military support to Kiev are meeting this Friday in Ramstein, Germany to coordinate Western military aid to Ukraine. Kyiv is hoping that its allies will announce the deployment of heavy tanks to help it fight Russia.
"We expect strong decisions," Ukrainian President Volodymyr Zelensky warned in his daily video address on Thursday.
This Friday's meeting brings together defense ministers and senior military officials from nearly fifty countries around US Defense Secretary Lloyd Austin. This is the third such incident since the beginning of the conflict.
Deliveries below expectations from Kiev
Several significant arms deliveries to Ukraine have been announced recently. Washington will release $2.5 billion in new military aid, including 59 Bradley armored vehicles and 90 Stryker armored vehicles, to be added to the 50 such light armored vehicles promised on January 6. However, no heavy tanks are planned. The United States says it is not yet ready to supply Kiev for maintenance and training reasons.
In addition, Great Britain has committed to send Ukraine 600 Brimstone missiles, Denmark 19 French-made Caesar guns and Sweden "Archer" self-propelled guns. The systems, all of which have a range of several tens of kilometers, are smaller than the Ukrainians claim.
London has already promised Kiev 14 Challenger 2 heavy tanks, and Poland says it is ready to deliver 14 German-made Leopard 2 main battle tanks, still a long way from the hundreds of such vehicles Ukraine needs.
Germany under pressure
But other countries are still hesitant, including France, who could send only a symbolic number of Leclerc tanks to the front.
Germany is under increasing pressure from a number of its European neighbors to allow delivery of the Leopards.
But Berlin wants to wait for the US to send its tanks before delivering its own. The description of hundreds of German tanks from the Second World War could indeed serve Russia, justifying the invasion of Ukraine by the need to de-azize the country.
Ukraine wants 300 tanks
In December last year, Ukraine requested 300 tanks from its allies against Russian attacks. At the time, Europe had several options: Great Britain offered 14 Challenger 2 tanks, Germany produced 2,000 Leopard 2 tanks for sale, and France had 200 AMX-56 Leclerc tanks in the process of modernization. But their use is complicated.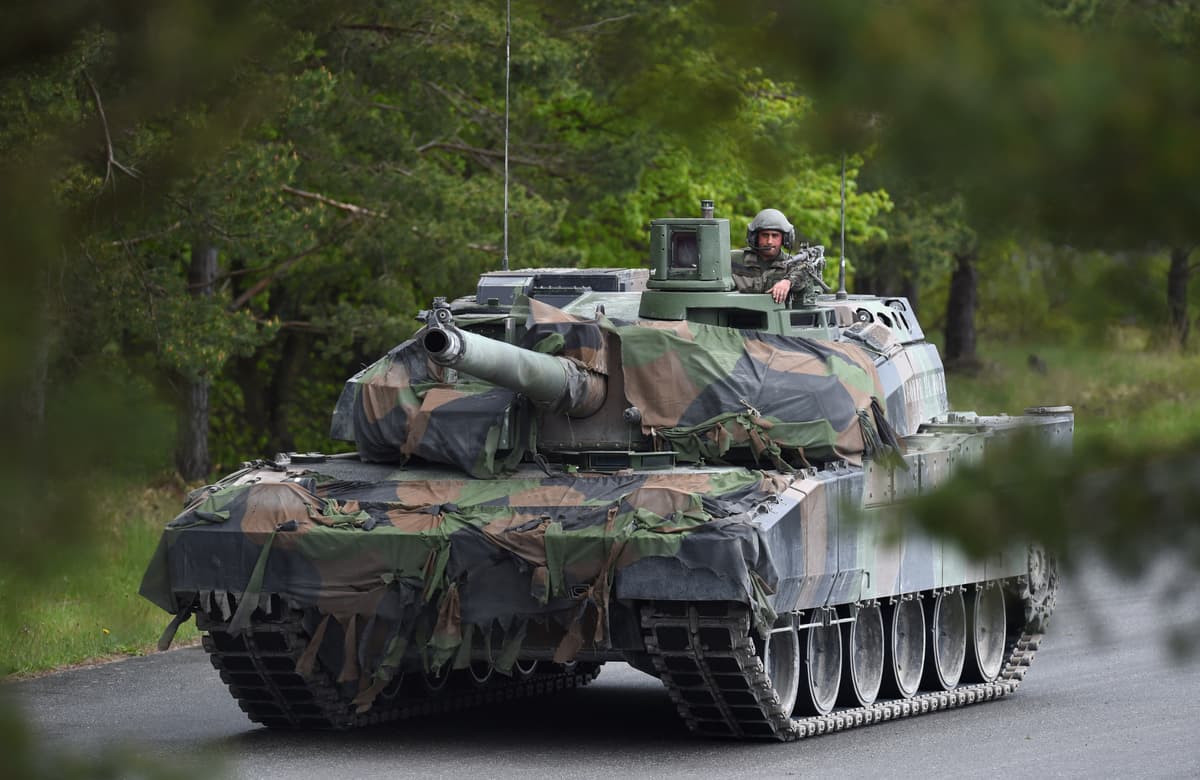 Our defense consultant Michel Goya explains to BFMTV: "They need a special logistics chain. All these vehicles are at least 40 years old, and spare parts have become very difficult to come by."
"It's quite delicate to use and requires a lot of maintenance," he said.
According to Moscow, tanks "will not change anything".
Russia, in turn, is carefully examining military aid to Ukraine. Kremlin spokesman Dmitry Peskov warned on Monday: "Other European countries like the United Kingdom and Poland will not change anything on the front. These tanks will burn like the others."
If Moscow is worried, it is because certain tanks sent by the West could actually turn the tide in Kiev's favor and quickly reach Ukraine's target of 300 tanks.
But Westerners fear that, despite Ukraine's assurances, Kiev will use these weapons to launch deep strikes into Russian territory, leading to an escalation. Volodymyr Zelensky's adviser, in turn, calls on his allies to "stop trembling in front of Putin."