Nexialog Consulting: its strategic plan to 2026 to support exceptional growth
Since 2006, Nexialog consulting company in the banking and insurance market has been committed to applying values ​​strongly focused on innovation and the human factor, while offering its clients advanced experience in the field of risk management, actuarial services and financial services. Driven by a strong entrepreneurial personality, the company brings together expert vision, technical know-how and a true spirit of openness. Interview with founding partner and CEO Ali Behbahani.
Your company is now one of the standard consulting firms in risk management and actuarial services and has grown significantly. What conclusions do you draw from this?
First of all, I would like to thank all the employees of Nexialog Consulting for their expertise and unwavering commitment that allowed our firm to achieve yet another very strong financial results this year. At the end of 2022, we recorded an organic growth rate of 40% and a turnover of 16.4 million euros. We are very satisfied with these results, which reflect our ability to offer quality services to our customers and position ourselves for new growth opportunities.
Building on this momentum, we have implemented a new strategy to continue to develop our ambitions. Last year, we strengthened our internal strategic thinking team, which plays a leading role in collectively defining our goals and structuring our projects. Our plan Ambition 2026, in accordance with our values ​​and reason, therefore it is envisaged to increase the activity and double the turnover of the firm (34 million euros expected at the end of 2026). Based on our 2022 performance, we are on track to meet these goals.
What are the key pillars of this strategic plan and how will this new strategy impact your practice?
Our strategy is based on three main axes: the creation of new activities synonymous with the driving factors of development, significant investments in innovation and research, and the diversification of our activities regionally and internationally. This will include expanding our range of services by offering new consulting solutions sought by our clients and consolidating our current offerings that make Nexialog a reputable firm in the banking and insurance sector today. Moreover, Benelux is a land of opportunities for our sector. Several of our current clients are well established in Brussels and Luxembourg, which polarizes the activities. Nexialog primarily prefers an opportunistic approach to this geographic expansion and may consider opening subsidiaries in these new vibrant markets in the coming years. We also want to contribute to strengthening France's competitiveness through our research and development. Nexialog has already established itself as an innovative player in the financial market, but we want to go further from 2023, especially in cooperation with the competitiveness cluster. Financial Innovation and by internally structuring new innovative offerings.
Finally, we at Nexialog believe that a successful and sustainable company is not only synonymous with wealth creation, but also incorporates above all a human, social and environmental project. Aware of the current challenges, we have formalized an ambitious and attractive CSR policy that is an integral part of our development plan and meets the expectations of our young and committed teams.
What are your priority projects for 2023?
Priorities for 2023 flow directly from our strategy Ambition 2026. We are focusing on the development of our new Data Consulting activity, launched a few months ago and led by Vivien Brunel. We currently have several data scientist positions open. We have an ambition to go further in the sustainable finance segment by creating an ESG Lab in 2023. Our goal will be to structure the offering across our various areas of expertise and create an ecosystem that connects Nexialog experts trained in this subject, as well as startup partners or data broadcasters.
Recognizing that these projects cannot be implemented without attracting talent, we plan to open 53 open positions across our various businesses, and we will welcome nearly two dozen work-study students and interns within our R&D and support functions. In 2023, we will continue to invest in training and continuous learning to confirm the role of a career springboard for our employees.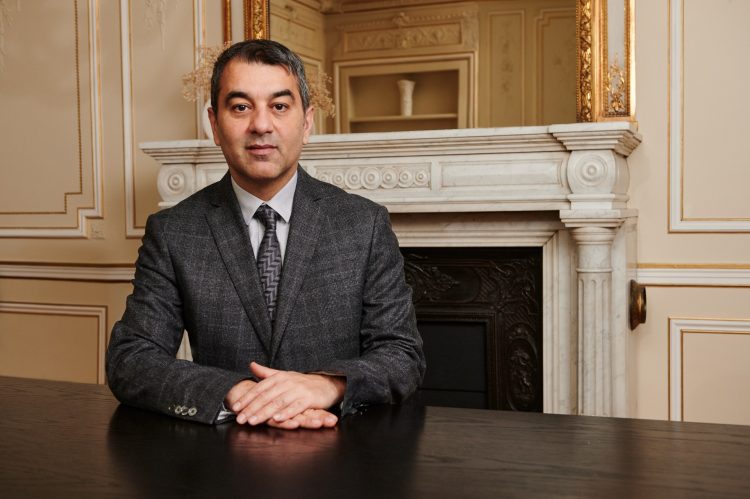 About Ali Behbahani
Ali Behbahani has been leading Nexialog Consulting since its inception in 2006. He leads the firm's overall and operational strategy. It is driven by a spirit of devolution for the benefit of management and administration teams. He instills the kind and friendly work environment that has characterized Nexialog Consulting for 16 years.